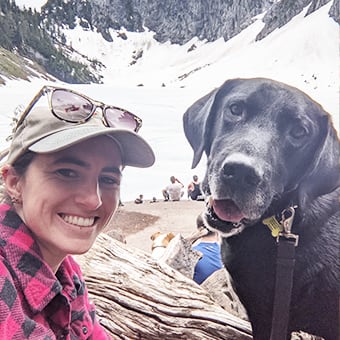 Dr. Lauren Waldorf
Dr. Lauren Waldorf is a Washingtonian born and raised! She grew up in nearby Puyallup, WA.
She graduated from Emerald Ridge High School and Piece College through the Running Start program. She then went on to get a bachelor's degree from Washington State University in Wildlife Ecology.
She got her Doctorate of Veterinary Medicine from WSU as well. After graduation she worked in eastern Washington in a mixed animal practice before coming home again. Dr. Waldorf is also an officer in the United States Army Veterinary Corps Reserves.
She is passionate about preventative medicine and keeping pets happy and healthy through all stages of life.