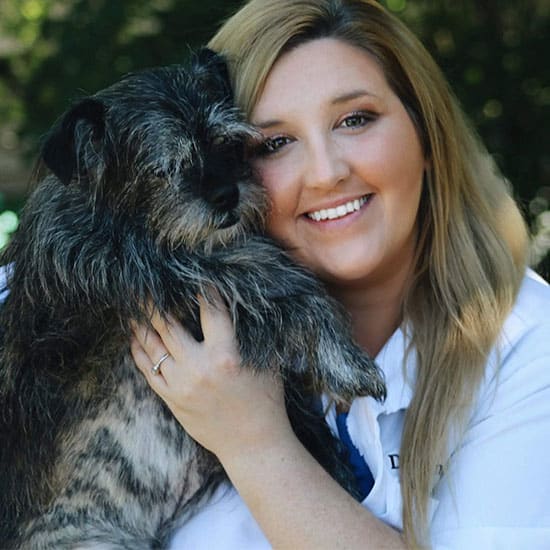 Dr. Carol Jeanne Kraneburg
Dr. Carol Jeanne Kraneburg grew up in Long Island New York and began her career with animals in 2010 working in animal rescue at the world's largest no-kill shelter, North Shore Animal League. She graduated with a degree in Developmental Genetics from Stony Brook University, where she taught the same subject. Dr. Kraneburg attended veterinary school at Auburn University in Alabama and graduated cum laude with honors.
While there, she was a Merial scholar and is now published internationally in the Journal of Feline Medicine and Surgery for her work on the creation of a feline vaccine. She has traveled nationally to present her research pertaining to this project. Dr. Kraneburg especially enjoys dermatology, dentistry, and the ongoing care of elderly patients with multiple issues.
In her free time, she runs low-cost preventative care clinics in low-income communities. Recently, she has been elected to the Medical Advisory Council for PetIQ, which runs 70,000+ mobile wellness clinics nationally. She is one of only six veterinarians in her position in the country who has been elected to the board. She is also currently serving as co-chair for the Medical Operations Board for the same company. She lives with her husband, Wayne, who is an engineer and soldier in the National Guard.
They have two fur children – Molly, an eleven-year-old Pekingese/Westie mix, and Charlie, a 14-year-old special needs Yorkie-Poo. They are also parents to a very spicy hedgehog aptly named "Odie the Ouch Mouse." Her hobbies include portrait painting, Irish music, traveling, and updating her house with her husband.